User Experience Designer for online Support for all products at Microsoft. Microsoft Support gets an average of 85 million unique users per month globally.
This includes the Microsoft Support home page and the Microsoft Knowledge Base. The home page offers users a guided problem solving system that helps them identify their problem in order to be directed to a solution. Users can also get help from the Community or seek live help from a support agent.
I collaborated with Microsoft.com, Online Store and Download Center to create a cross network style guide called Getmscom. We established a consistent user experience across our online properties.
​​​​​​​
Microsoft Support homepage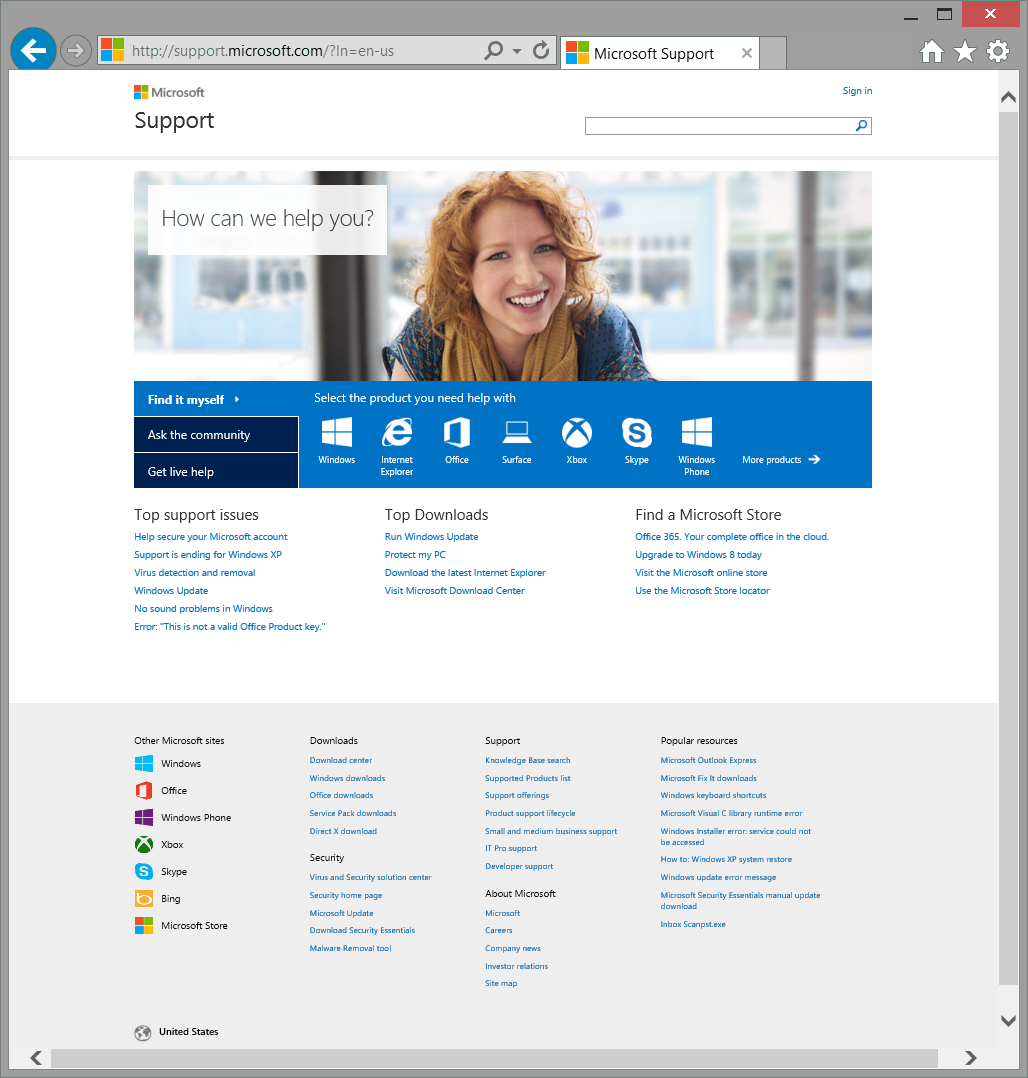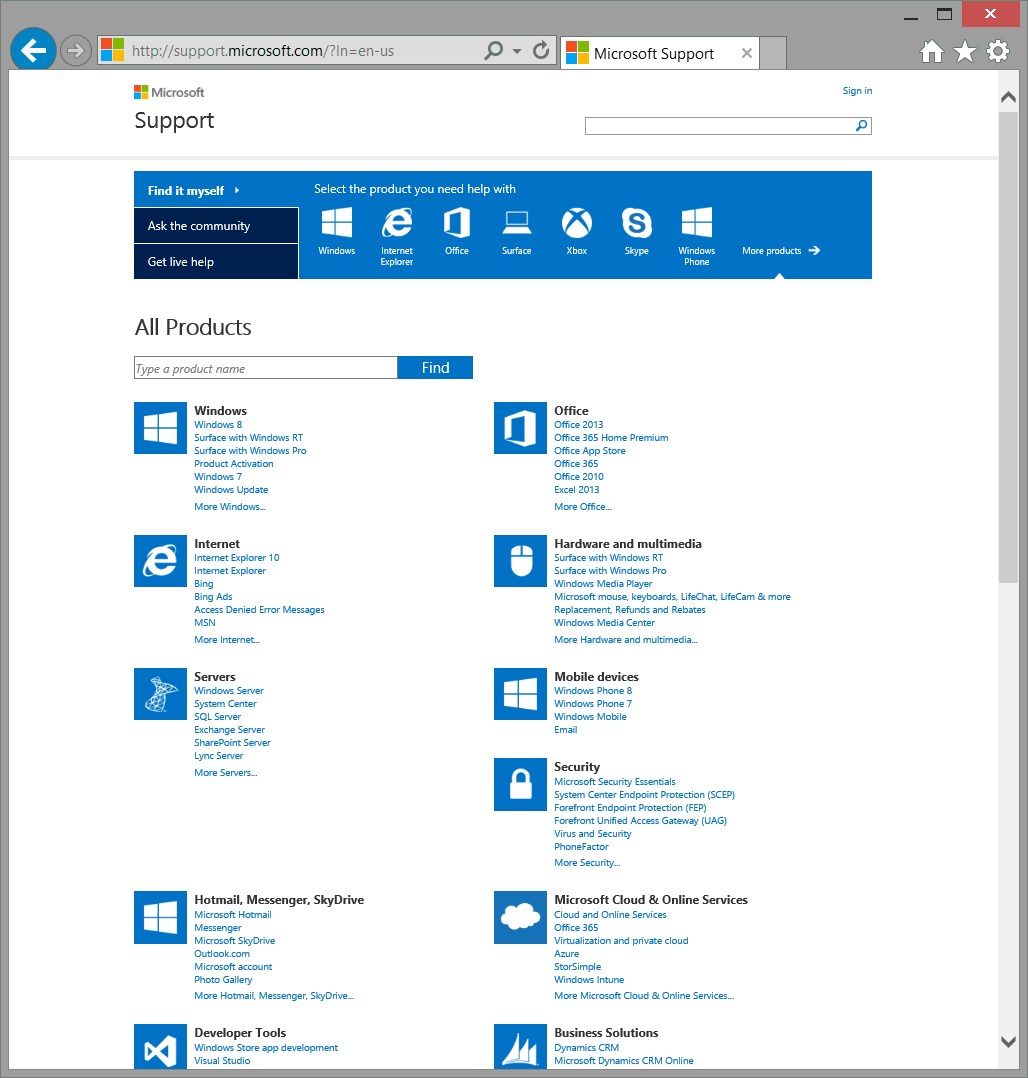 Online support interactive site map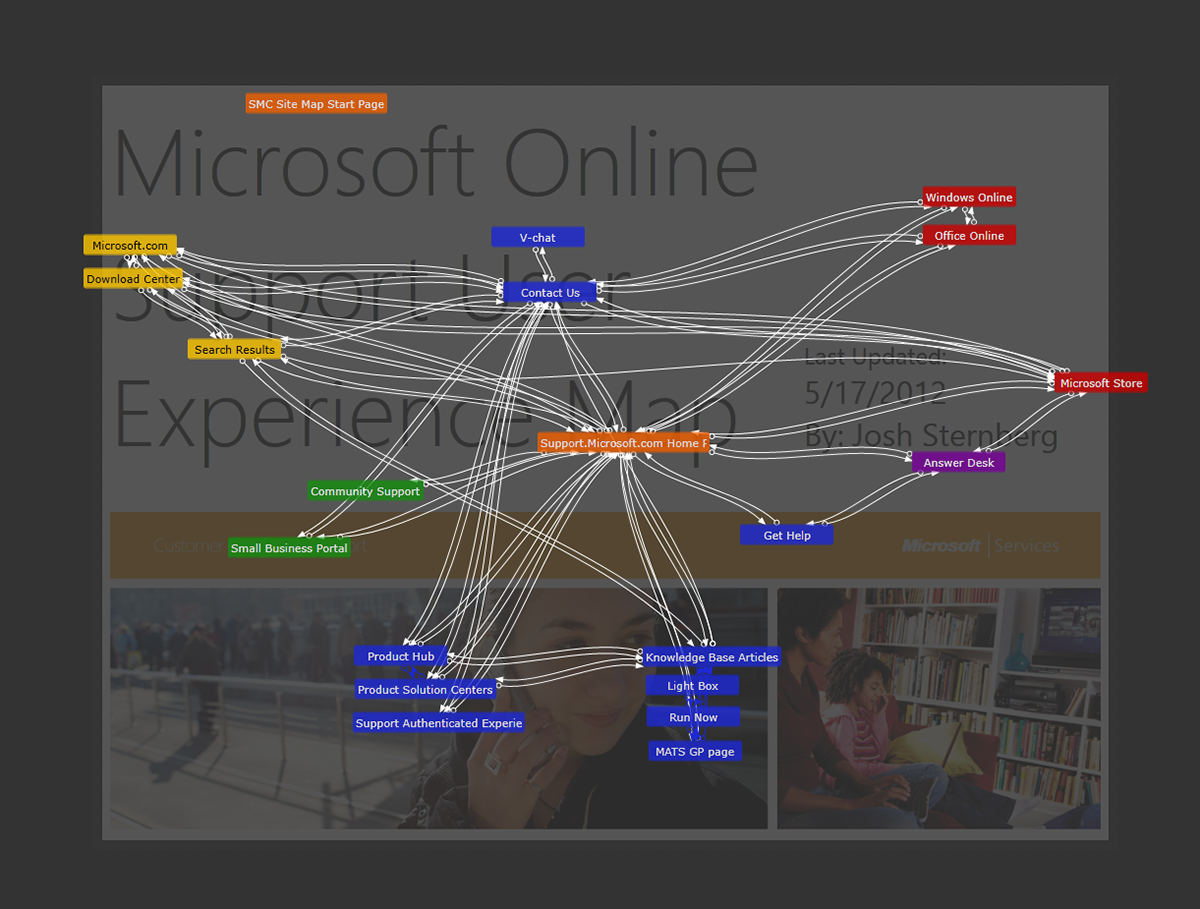 Early wire-frame functional prototype